Online Service
Contact Person:

Ms. LINGYI CHIEN
Dog Carrier
Product categories of Dog Carrier, we are specialized manufacturers from China, Travelling Pet Backpack, Durable and Colorful Pet Backpack suppliers/factory, wholesale high-quality products of Outdoor Pet Backpack R & D and manufacturing, we have the perfect after-sales service and technical support. Look forward to your cooperation!
China Dog Carrier Suppliers
Pet bags or carriers in different material, such as fabric, plastic, or on wheels are getting popularity around the world. Sometimes dogs are required to be carried in carriers on public transportation or just easier to bring your dogs around to keep them calm in new or loud environment.
We have pet sling bags that allow you to take care of your pet like a baby while you walk or exercise.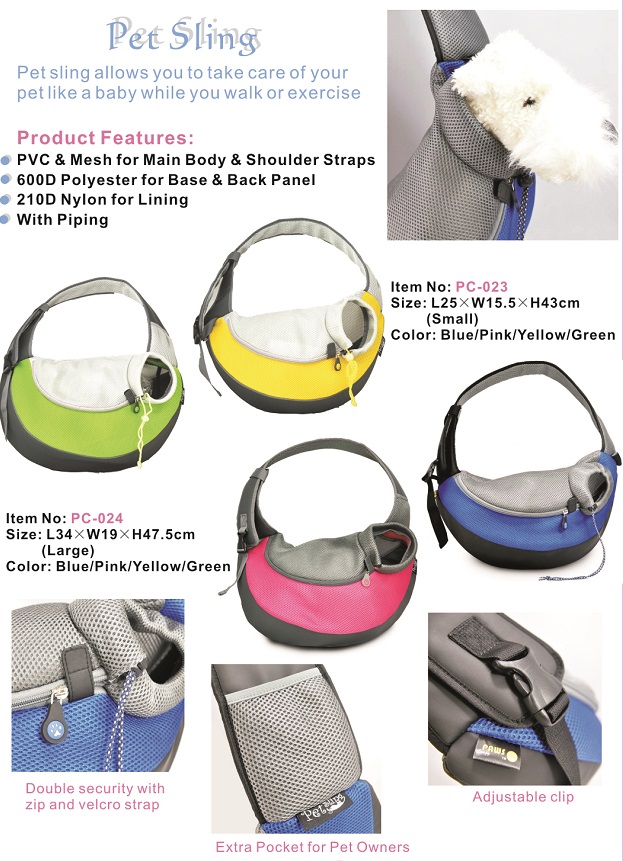 You can use our pet backpacks to carry your pets on your back or front liked carrying your school bags at all times.
Wheel mobiles are designed for pet traveler who wants a smaller mobiler and can be pulled or pushed easily in 360 degrees while walking in the crowd.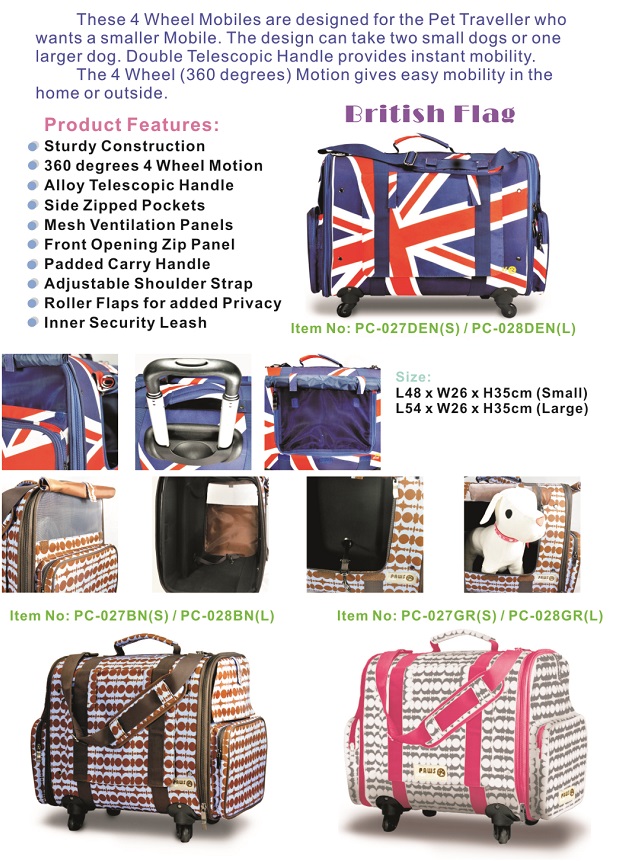 Pet strollers are a more extensive carrier that you can bring a few of your dogs together in a trip. And also keep your other belongings on the stroller to save you strength for the walk.
Pet folding carriers
are space saving carrier that can be stored and assembled easily in a few minutes with a zipper.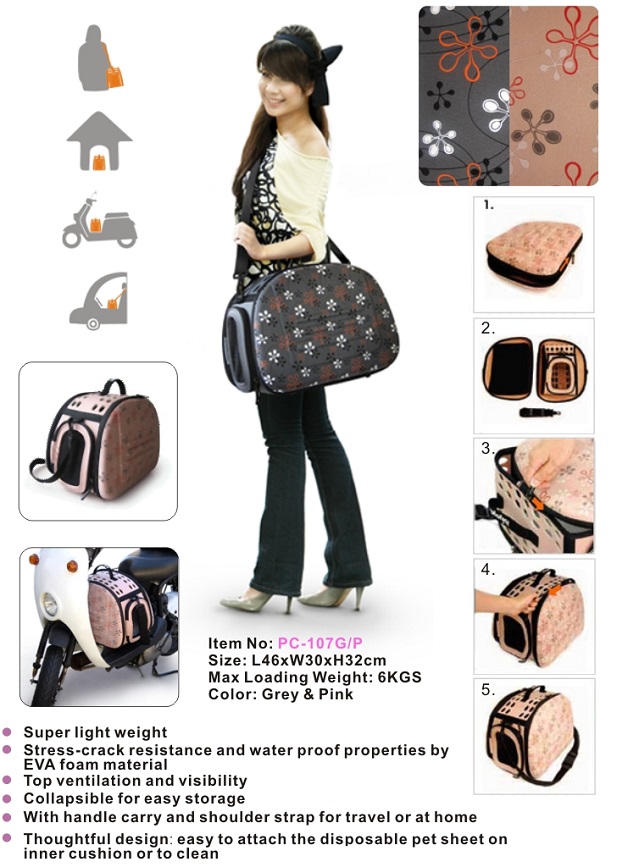 There are many other kinds of carrier available in our range. Please find out more on our site.
ABOUT US
PERCELL PET is established in 1978 with offices located in Taipei, Taiwan and Guangdong, China. Currently, Percell Pet partners with more than 49 distributors around the world and carries thousands of quality pet supplies for dogs, cats, birds, fresh and salt water fishes, reptiles and small animals, like rabbits and ferrets, etc from Taiwan and China.
We supply popular and classic Pet Products around the world and also OEM products at your needs.
FLEXIBLE IN ORDER VOLUME, orders can be done in LCL or full container, MOQ can be discussed accordingly.

COMMUNICATION, staff are fluent in written English with in time replies.

SERVICE, provide help and solutions to your sourcing in Taiwan and China.